Custom Screen Printed Outdoor Decals
All of our door decals are screen printed with a highly pigmented U.V. ink for maximum outdoor durability.
---
General Purpose Decal
An industry standard for years. An excellent all around decal for SMOOTH surfaces. It can be 4 mil white vinyl or .002 mil clear mylar - Specify on the order form.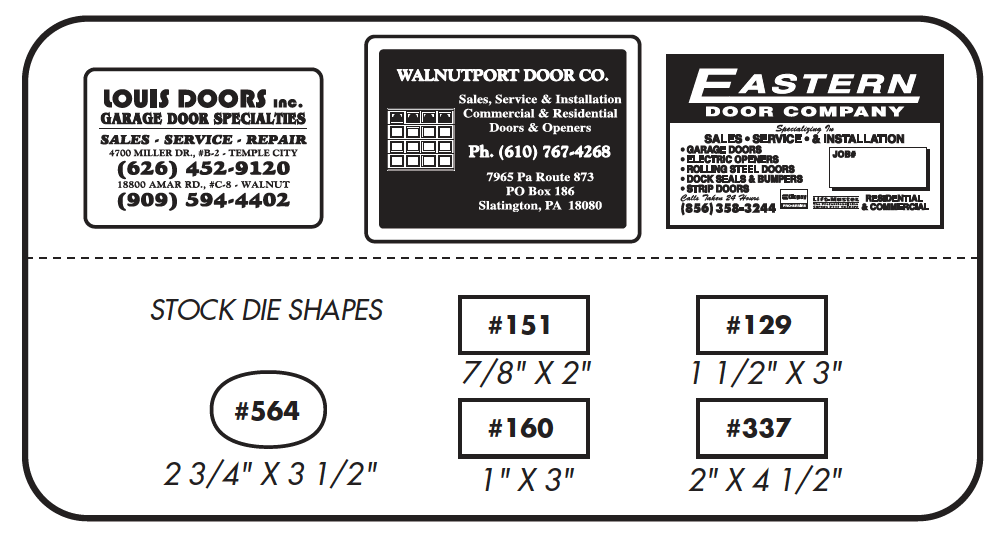 Hi-Tack Decal
This decal is specifically designed for application to semi-rough surfaces. It features double the standard adhesive with a special pattern to provide a permanent bond to rough surfaces encountered in door installations.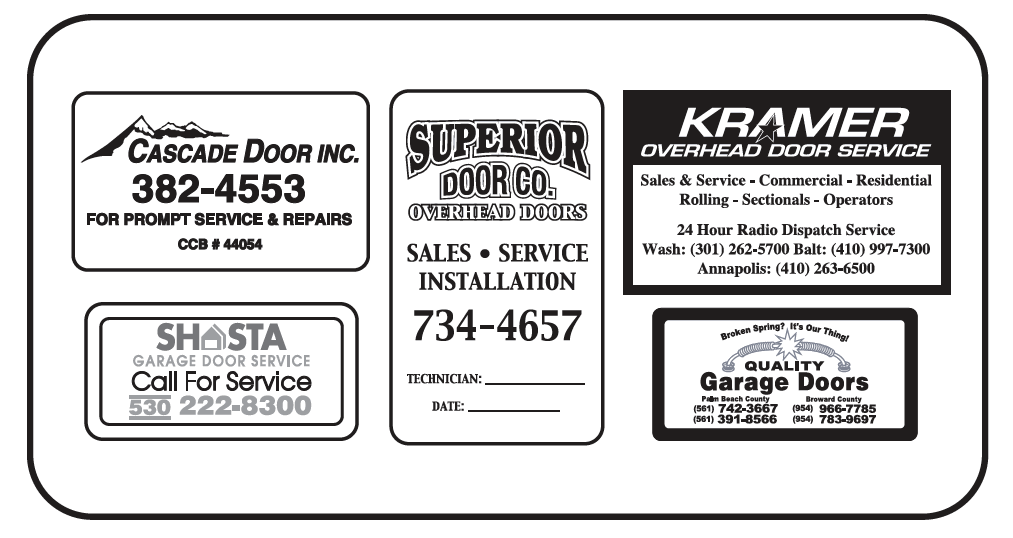 Lamination
The life of your decal can be enhanced by adding protective lamination. We highly recommend laminating your decal. With a minimal additional cost, you are protecting your investment. Maximizing the outdoor life gives you added value to your advertising expense.