Custom Porta Potty Decals
We produce a variety of custom decals for specific applications for the liquid waste industry. All of our decals are screen printed with the same high quality inks we use on our other products.
---
General Purpose Decal
An industry standard for years. It is an excellent all around decal for smooth surfaces. We use a 4 mil. white vinyl, 2 mil. clear mylar or chrome silver with a permanent acrylic adhesive.
Vinyl Decal
This decal is specifically designed for vinyl or plastic surfaces. It is available in white or clear. It features a very Hi Tac adhesive for an optimum bond to vinyl and plastic materials.
Double Adhesive Decal
This decal has a double coat of adhesive that gives the best results for a firm grip on rough surfaces.
Reflective Decals
Our Reflective decals are manufactured with seven-year engineering grade retro-reflective material, screen printed with the highest quality transparent inks for maximum visibility and outdoor durability.
Lamination
The life of your decal can be enhanced by adding protective lamination. We highly recommend laminating your decal. With a minimal additional cost, you are protecting your investment. Maximizing the outdoor life gives you added value to your advertising expense.
---
Custom Mini Magnets
An excellent marketing tool - adheres to any steel surface.
It's a great give-away product. Update phone #'s and mail them with your customer invoice.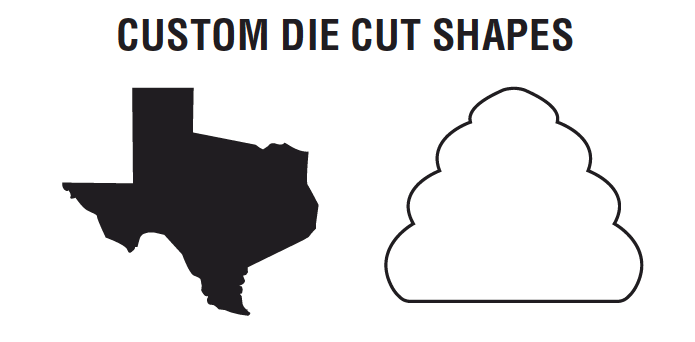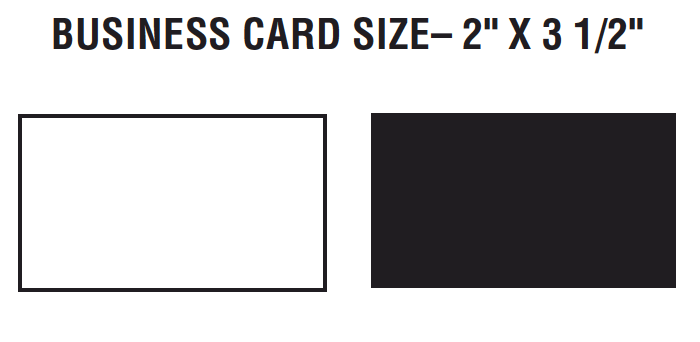 Our custom mini-magnets are screen printed on .020 mil. gloss white magnetic. They have a brilliant sheen and are very durable.